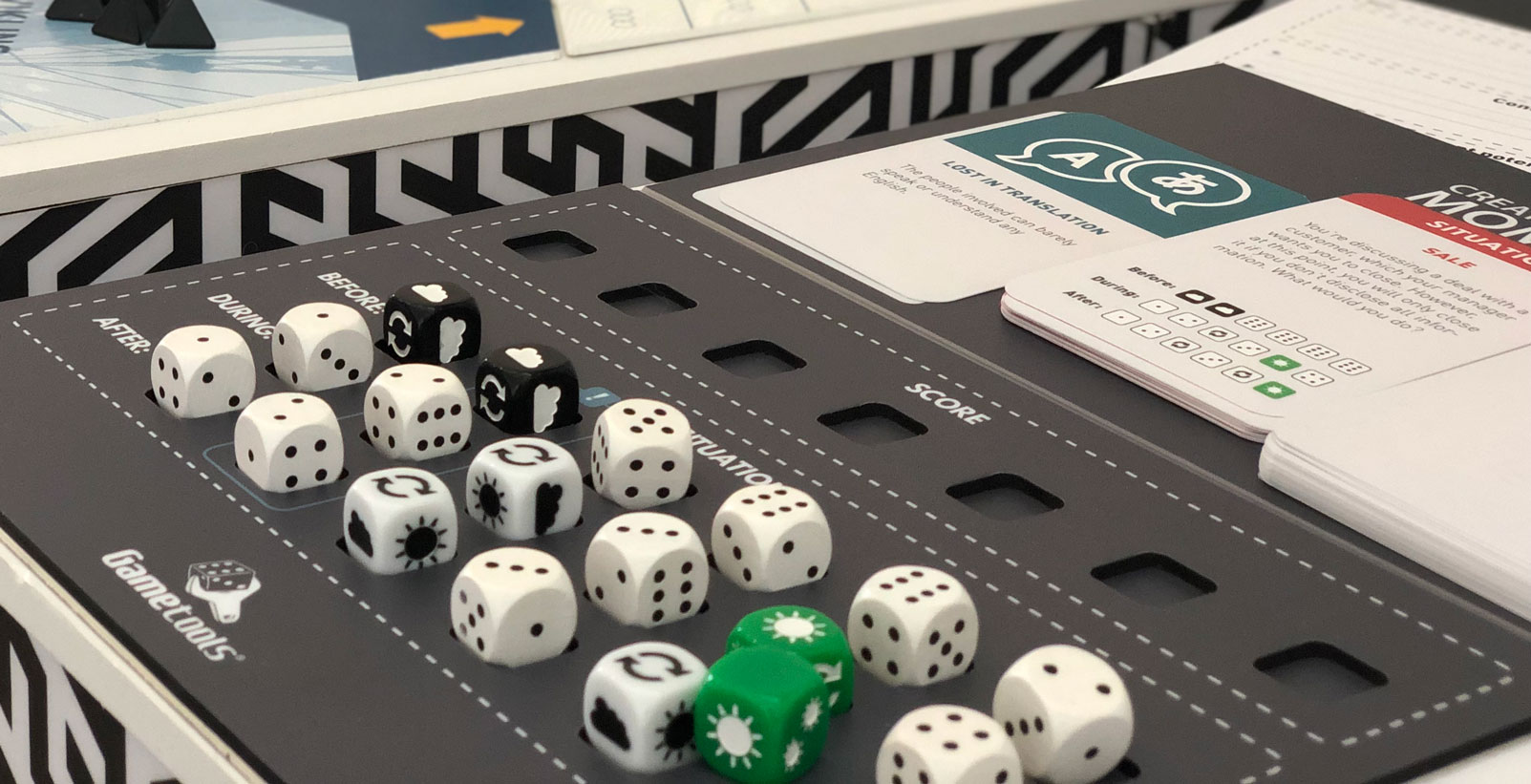 Create Powerful Moments
Life is a series of moments where some are so special and meaningful, that they stay with us forever. The game "Create Powerful Moments" is about learning to create those positive moments which we remember. Moments that create relationships, go beyond business and gives meaningful experiences. These moments are the consequences of a situation created by the people involved and the conditions.
As someone involved in a situation you always have the opportunity to turn the moment into a positive one if you're aware and have the right mindset. This game is a sort of training machine in spotting the potential of a given moment and acting on it. In the game you will find clouds and suns on the dices that will influence whether the situation evolves positively or negatively. You cannot always choose the conditions of a situation but you can choose what you make of it.
By practicing with the game, you get better at creating moments in real life. The moments in this game is created by the players, but are based on the reality you are part of every day. Whether it revolves arounds internal or external situations, customer relations or colleagues.
We hope that the game will become a powerful tool to lift frontline staff all over the world to even higher levels when interacting with customers – creating many both small and large powerful moments.
Finalist
---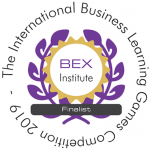 Get your own version
It's easy to get your own version of Create Powerful Moments in 5 simple steps:
Co-creation workshop together with you where we discuss internal and external situations and prepare you for creating content.
You deliver content in the form of stories.
We work with the content and send you a first draft of our suggestions for the cards.
You provide feedback and we set up the graphics.
The game is proofed and approved by you.
We handle the printing process and deliver all games to you at a desired address.
---
Specification
---
Number of players: 3-6 per game.
Game duration: 30-60 min.
Target group: Employees and managers
Certification: No
Facilitation: Yes/No
Language: Everyone
Tailored to your company: Yes, please contact us
---
Price: 535 EUR
---
If you would like a price for developing your own Create Powerful Moments game, please contact us here. You're also welcome to contact us if you have any other questions.