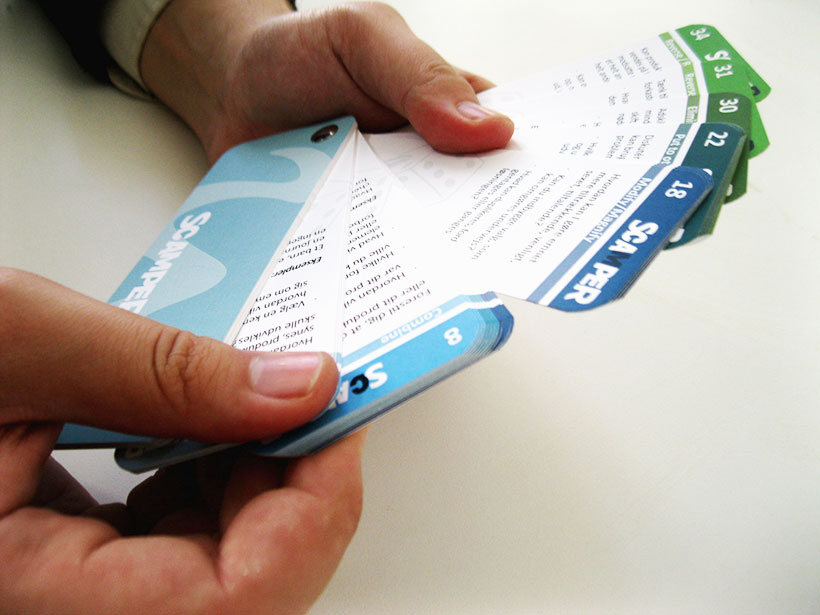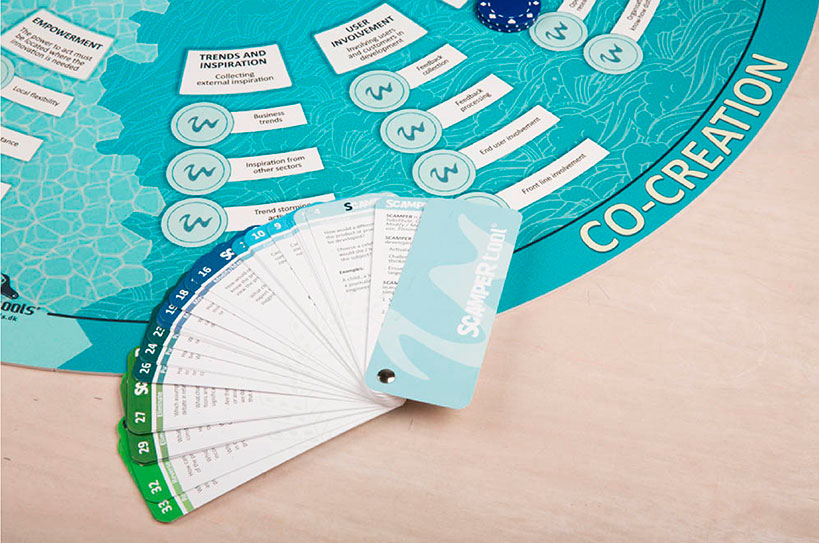 SCAMPERtool
SCAMPERtool© is the ultimate idea development tool – and is a handy pocket-size. The tool is a fan with 36 development challenges for your product, service or business procedures. In short, SCAMPERtool© is a fast way of providing new angles to your problem.
The tool was developed based on Bob Eberle's ground-breaking work on innovation and creative thinking. SCAMPER is also an acronym for seven different techniques that help participants develop innovative and atypical solutions to problems. SCAMPER stands for Substitute, Combine, Adapt, Modify, Put to other use, Eliminate and Reverse.
SCAMPERtool© is a method tool for developing ideas, which
-Easily and actively involves all participants in the game
– Challenges habitual thinking
– Provides new angles and solutions in a structured process
– Ensures you produce a large volume of ideas
The tool is effective on its own, but also works well with Wavemaker©.
---
Specification
---
Number of players: 2-6
Game duration: 5-15 min.
Target group: Employees and managers
Certification: No
Facilitation: No
Language: English, Danish, Swedish
---
Prices
---
Set of 5 : 275 EUR
(all prices excl. VAT and delivery)
//25% discount per subsequent set.