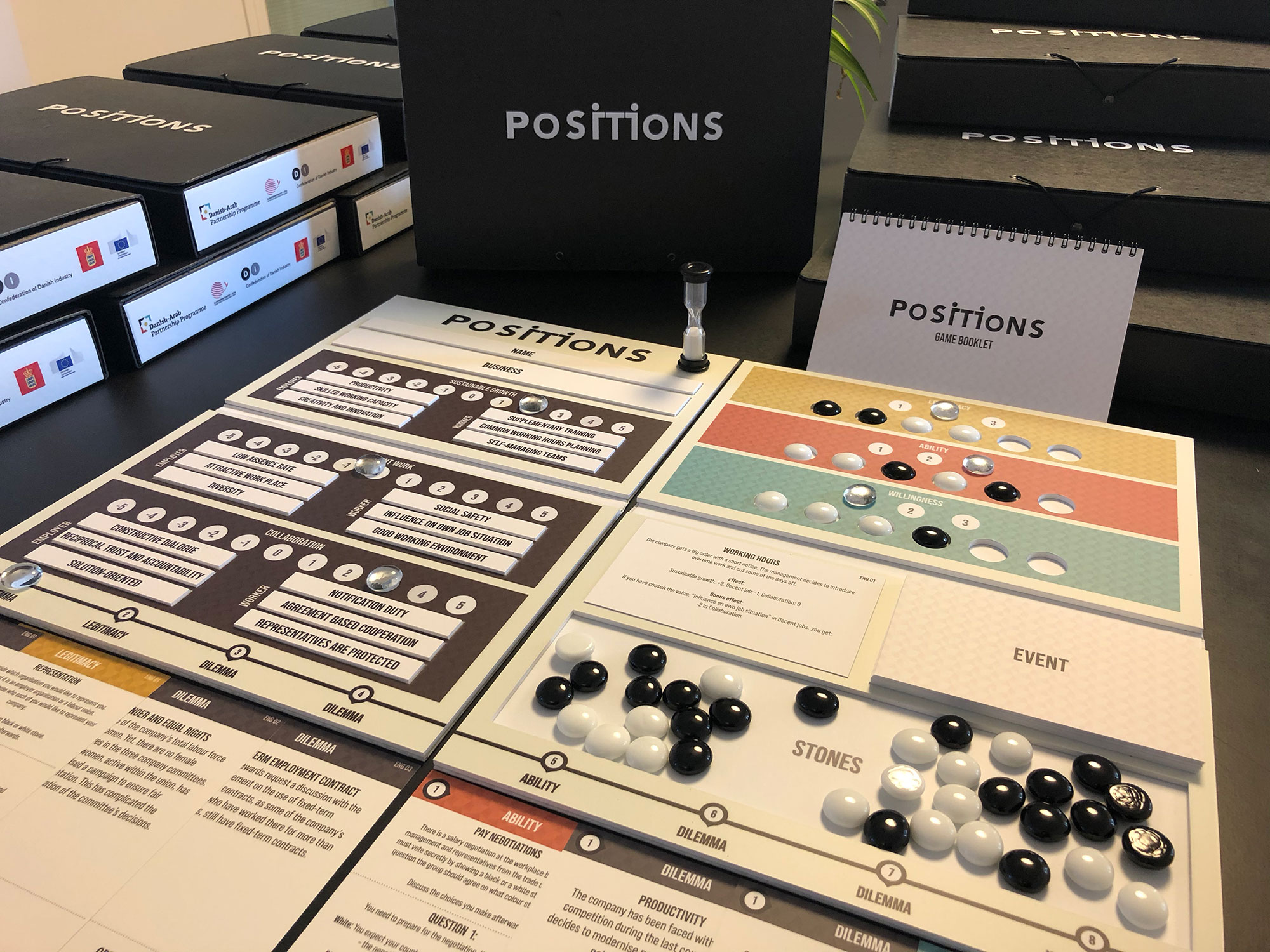 Positions
A game about Social Dialogue. In this game you play a company trying to do well in a difficult world.
The game is customised for DAPP's programme, where people in the developing countries gain knowledge about the benefits of Social Dialogue on the labour market.
The objective of the game is to create the best possible company. You play both the employers and the employees in your company, meaning you have to assess what is best for both parts in order for the company to do well.
In order to win the game, you need to get the highest score across the 6 parameters: Sustainable Growth, Decent Work, Collaboration, Legitimacy, Ability, and Willingness.
During the game, your company will face several dilemmas as part of the storyline. Each decision will affect the final score either positively or negatively. Perhaps surprising events happen, as time progresses.
Positions works as a supplement to the DAPP programme, where the participants gain knowledge through one-way communication and traditional consulting. Playing the game allows them to experience the dilemmas firsthand, while being faced with the consequences of their actions in the game.
---
Specification
---
Number of players: 3-6 per game.
Game duration: 90 min.
Target group: Employees and managers in DAPP countries
Certification: No
Facilitation: Yes
Language: English
Clients: DI and Ulandssekretariatet
---