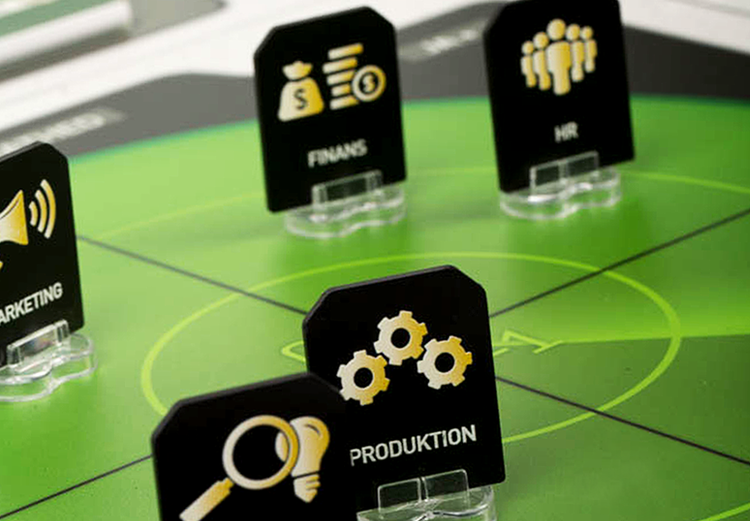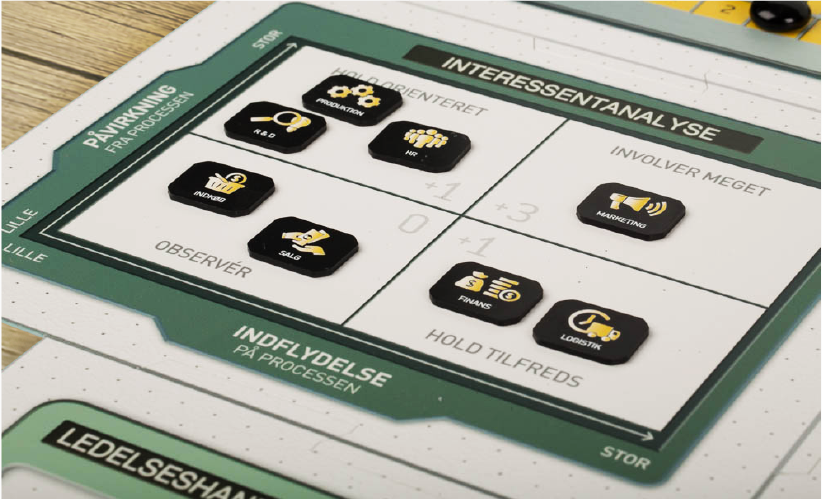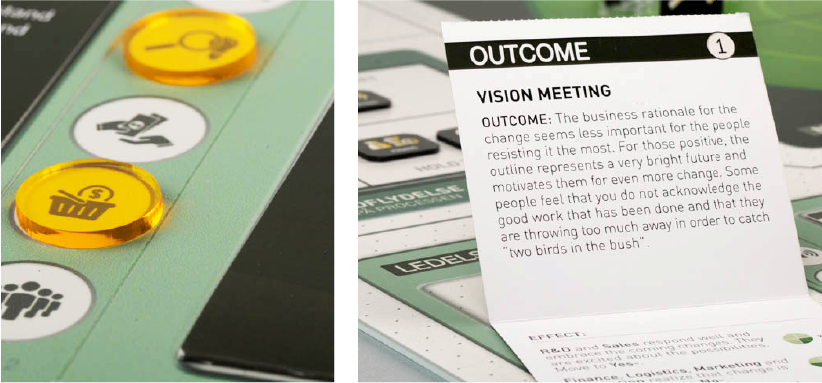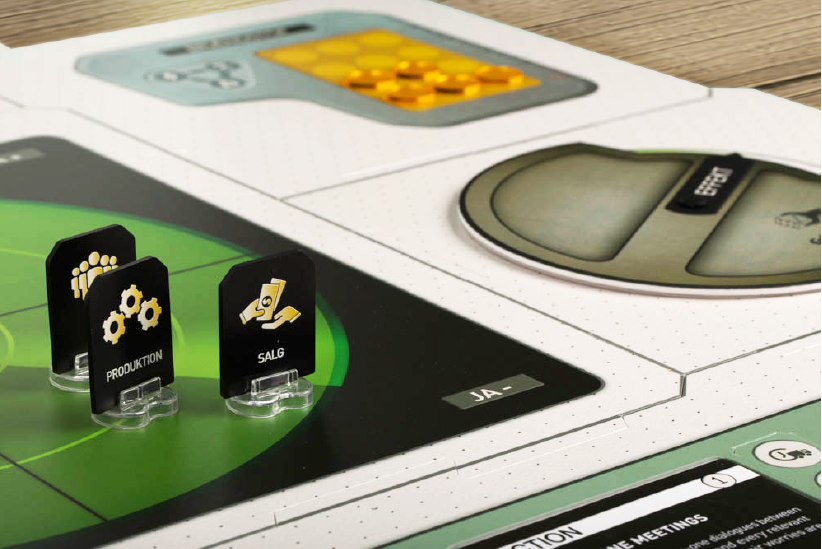 Change Navigator
Change Navigator is a game about change management for leaders that collaborate to achieve a successful change process. It can be used in both network and course contexts, and as a process tool in specific change projects. The game is case-based, allowing you to focus on either change in a private company, hospital or municipal – or even easily making your own custom case.
Change Navigator is based on an extensive theoretical and practical basis. It links the players' own experiences with theory, thus challenging habitual thinking, creating a shared terminology in the organization and providing new realizations.
Change Navigator puts the players into a simulated change project. During a game session, Change Navigator introduces players to the full complexity involved in change management. The game creates an overview of the process and makes suggestions for the leaders' space for action.
The game starts with a background scenario description, and asks the players to make an impact and stakeholder analysis that provides the foundation for the action's players take throughout the change process. When the foundation is in place the players have to choose between different leader actions and what stakeholders they want to influence. They cannot take all actions, at all times towards all stakeholders, so they have to prioritize. Depending on where the organization and stakeholders are in the change journey they will respond more of less favourable to the leader actions.
The learning objectives are achieved in different ways:
 A structured and scaffolded process that allows you to practice a change process while continuously getting feedback on your actions.
 A collaborative game structure that encourage discussion and reflection between the players
 A facilitator can expand on the game experience, and provides new insights and discussion
---
Awards
---
---
Specification
---
Number of players: 3-7
Game duration: 2-8 hours
Target group: Leaders & employees
Cases: x 3. (Company, hospital and school)
Certification: Yes
Facilitation: Yes
Knowledge partner: People & Performance
Language: English, Danish, Polish and Lithuanian
Tailored to your company: Yes, please contact us
---
Pricer
---
Game incl. 1 case: 1.250 EUR
Extra cases: 200 EUR
License per plate: 275 EUR
Certification: 2.400 EUR
(all prices excl. VAT and delivery)
//25% discount per subsequent game.